Barbie Dream Date and Other Valentine's Day Shenanigans
This is a Valentine's Day post. I swear. But since making plans for this blog post, a number of Interesting and Newsworthy things happened. If you find books and blood pressure romantic, then hang on. You're in for a treat ;)
Since I last said hello on this dear blog, life has kept me on my toes.
Not the kind of toe-keeping that you see on medication commercials, where the actors wear big smiles and play casual sports in the park. More like where-has-my-life-gone-oh-it's-February-time-for-laundry.
It's official guys: I am a master worrier during my work hours.
When the company was offering free blood pressure readings (and even free-er boxes of Cheerios), the entire department got tested. Including me. The fun part was that I got tested at the worst possible time.
I had a big assignment to finish before the day was up (as if that wasn't enough), and during my lunch break, I found out that the ARCs of my novel had been printed. I mean, how could I possibly STAY CALM????
My number was large enough to scare half the department.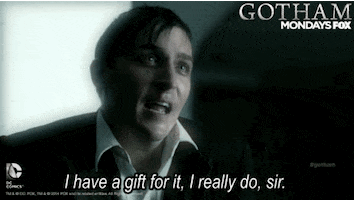 It's hard not to take that number as a badge of honor. It means that I'm taking my job seriously. That I care, perhaps too much, about doing a good job.
But of course I worried even more that day, ran home, and took my blood pressure morning and night for the next three days. And my numbers were perfectly fine. I AM HEALTHY. I just really need to learn some relaxation techniques I can use at my desk. Too bad I can't blame caffeine (I drink water all day at work - I rarely leave my desk to make tea).
So that thing:
THE ADVANCED READER EDITIONS OF LOVE FORTUNES AND OTHER DISASTERS. OH MY GOSH. Swoon Reads let me know about the arrival of the books via Twitter, and I had to wait a few days after that to get my grubby author hands on them. But look.
Look at that pretty front cover:
And the pretty back cover:
Too many feels. I carried my ARC to work with me this week in my bag. I keep it on my bedside table. Sometimes, when I get sleepy, I poke it with my finger. Just to make sure it's real.
It seems like I've been waiting a long time to see my book in ARC form. Perhaps because I've been there to see Temple and Karole's books as ARCs, even while I was still working through copyedits at the time.
Around the same time, Big Swoonworthy News was announced on USA TODAY'S Happy Ever After blog:
You can find the tour dates by clicking at USA TODAY, or read more about the tour from Swoon Reads's blog. You'll find the tour dates under my "News & Events" tab at the top of the blog as well.
Are you on Goodreads? If so, you can let your attendance be known via my profile's event listings. And please do! I'd love to know if you're going, and at what stop of the tour. I can't wait to meet you!
I'm also thrilled to meet three other Swoon Reads authors: Sandy Hall, Temple West, and Katie Van Ark. Even though we've kept in touch through emails and social media, it's going to be awesome to meet them in person. I can't wait to ask Sandy what her favorite shade of Essie nail polish is, how Temple chooses what color to dye her hair next, and exchange funny/creepy teaching stories with Katie (once you've taught, you'll have stories, believe me).
Okay. So. All these events have totally dwarfed today of all days: Valentine's Day.
Or as I have the pleasure of calling it, Single Awareness Day. HAPPY SINGLE AWARENESS DAY!
If you've gotten a sneaky peek at LOVE FORTUNES AND OTHER DISASTERS, you know that I have a thing for cupids, hearts, and other sugary desserts. To celebrate this year, my mom and I went shopping and treated ourselves to appetizers and desserts at Grillsmith. I'd been having a craving for salmon bruchetta and bananas foster. And let me tell you, I feel completely satisfied now. Grillsmith is kind of a special occasion for me, mostly because it just feels fancy when you dine there, and I have fond memories of eating there with friends when I was in college (different town, same menu, haha).
I also fell madly in love today too - with notebooks. Aren't they gorgeous? The little guy at the top is a new cell phone cover. A waterfall of glitter and shiny stars. I like glitter, but only when it's safely contained!
And then there's Barbie Dream Date. GUYS. GUYS, THIS IS MY CHILDHOOD. I don't know what compelled my parents to buy this game for me when I was a kid. But whatever it was, I'm glad they did. Somehow I had convinced by brother to play the game with me (probably because you play as Ken), and it's amazing how much we both remember about it.
Now, at some point, we lost some of the pieces and had to throw it away, but I couldn't forget. I HAD to have this game again. So this year, I decided to make good on my yearning and finally order one.
Look at those sparkly eyes. They must be in love.
Nostalgia was practically dripping off of this box. I didn't cry, but I didn't hesitate to punch out the cards and put together the spinners either.
But you're probably thinking, what is this game about?
Well, I typed the description from the back of the box, because there's no way I could have said it any better:
Every girl dreams of fantasy dates - and now girls can play Barbie Dream Date Game with Barbie and Ken! After picking out beautiful gifts for Barbie, Ken may take her horseback riding, snow skiing, or maybe even to a costume ball!
Players travel around the locket collecting gifts for Barbie, then move around the date board collecting snapshots of their dates. When the clock strikes midnight, the player with the most gift and date cards wins the game! Players turn their cards over to see what kind of gifts Ken really gave Barbie (a box of candy, perhaps?).
Every girl's a winner when she plays Barbie Dream Date game!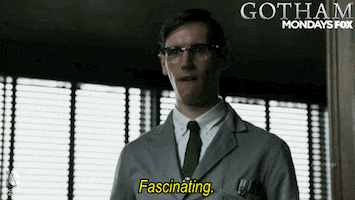 I'll let that sink in.
My mom and I played the first game. We had to read the directions first, which are a bit more complicated than I remembered, but once we got started, it all came back to me. Like riding a bike. Once you play Barbie Dream Date, you never forget.
This, my friends, is the game board when you're ready to start:
For this game, I chose the Orange Barbie and Ken, while my mom chose the Blue Barbie and Ken. No matter which couple you choose, Ken rocks the 90s fashion we all know and love. Enjoy it. Barbie and are separate at the start of the game. The idea is that Barbie is at home, getting ready for her date with Ken. Meanwhile, you're Ken, about to embark on an Unforgettable Night of wooing Barbie with your mysterious presents and excellent date ideas.
You travel across the board using the spinners at the bottom left of the photo. When it's my turn, I spin both of them at the same time and move with the combined number. However, if one or both of my arrows land on the little pink clock instead of a number - uh oh! I have to move the pink clock on the main game board one hour forward.
One less hour to spend with Barbie :(
When the clock's hand reaches midnight the game is over - and whoever got the most date and gift cards combined is the winner. Obviously, the winning Ken is rich and has great luck.
You go around the golden locket first; this is the only time you can collect gifts for Barbie. You're only allowed to take one gift per category, even if you landed on perfume three times. Unlike the dates, you can't look at the gifts until the game is over. In real life, then, we'd have to assume that Ken either chose his gifts blindfolded or invested in grab bags.
CANDY.
After the locket, you pick Barbie up at her house (I love that you have to attach her to Ken's stand - he's got room for two!) and begin the dating.
Each time you land on, well, a date, you get to pick the card that matches. Did you land on ice cream parlor? That means you took Barbie for ice cream. Great, right?
Even if you land on ice cream parlor ten times, you can only take the card once. Unlike the mysterious gifts, you wouldn't want to have more than one anyway. The pictures on the other sides are always the same. They are the same pictures already printed on the game board, in fact.
The best part is that Ken's hair color is different in a few of them. Either he had his hair dyed a few times throughout the night, or Barbie dated his evil twin(s). I wonder.
So the clock strikes twelve, right? The night is over. It's time to tally the cards and find out what the gifts are.
Here's what I ended up with. Orange Barbie and Ken had a great night. Costume ball, skiing, boating. Oh, and that box of chocolate? Nice:
But my mom's Blue Barbie and Ken truly made the most of their time together, even though her Ken forgot to pick up more gifts, haha:
Because the mysterious gifts were my favorite part growing up, I've got to show you what they are. And then you need to tell me what you would think of these gifts. Seriously:
So how was your Valentine's Day? Did you have a good time? If a 90s Ken gave you one of these gifts, what would you think?