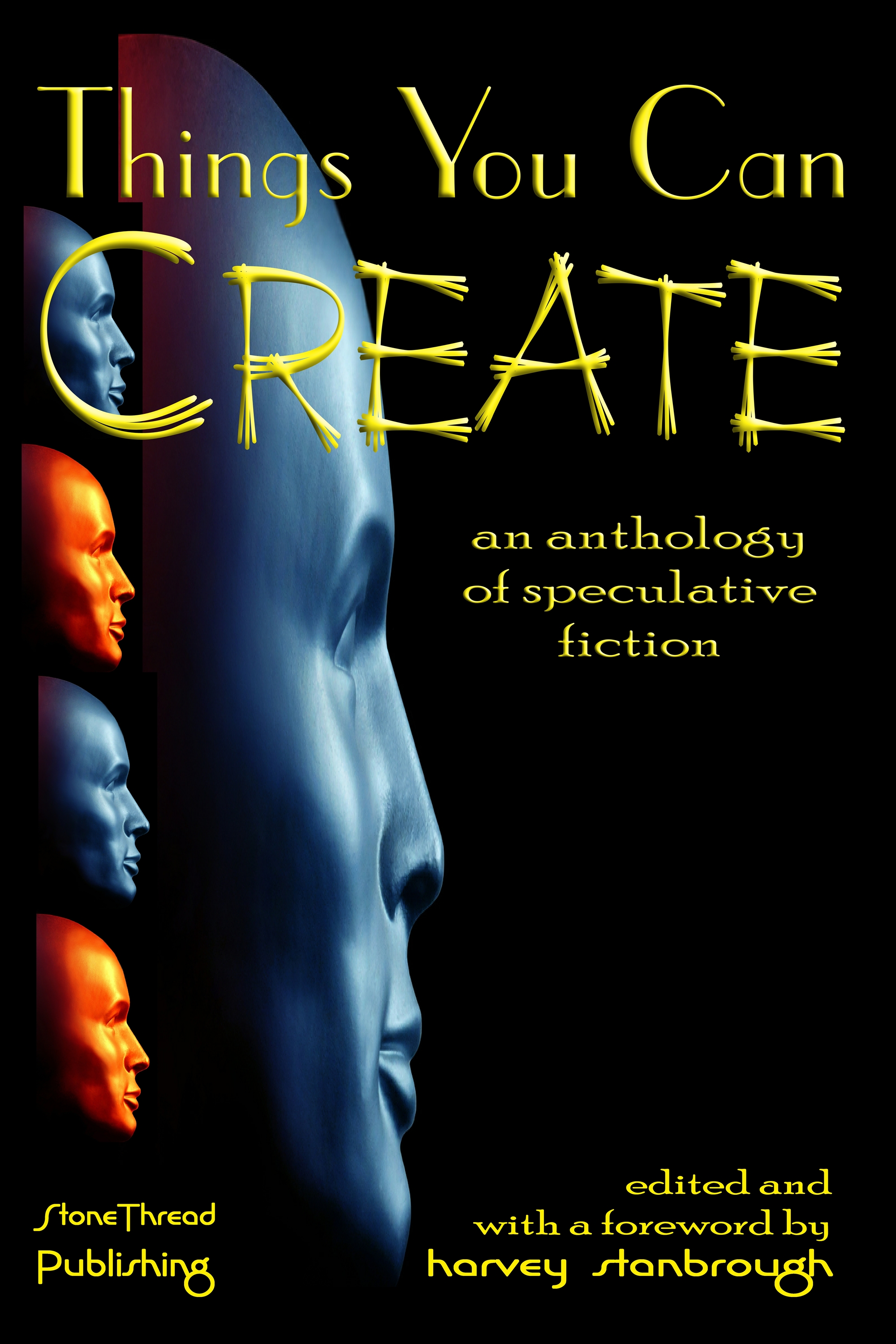 Floating heads...
Whenever a writer puts her or his work out into the world, there is a secret hope that the story or book might be next on the hot list. You know, the short story that is optioned for film or the book that wins Oprah's praise. Often overlooked is the simple truth that the next big thing is often not an overnight success story. Along the journey to such acclaim, writers wrote hard, marketed harder and formed alliances that helped to get that book or story "out there." The Next Big Thing Blog Hop bands together writers from across the globe in an effort to help readers discover new authors and their published books or a work-in-progress.
Follow the blog hop long enough and you're bound to find books to add to your 'must read list' and a selection of authors you'll want to keep your eye on. You'll also discover writing secrets such as: Which actors does an author secretly wish would portray characters from their book? Where did an author get her story idea? You might even discover a book that ends up being The Next Big Thing.
Fellow author and publisher Harvey Stanbrough (Stone Thread Publishing) invited me to join the blog hop. Below you'll find answers to a few questions about stories I've written and what I'm working on, now. At the end of my Q & A, you'll find a short list of the authors coming up next in the blog hop.
You can purchase a copy of
Things You Can Create: A Speculative Anthology
and read a fine gathering of strange and intriguing stories - including mine, haha.
What is the title of your story?
"The Lost Detective"
Describe your story in one sentence.
In a Halloween-themed resort town, the undertaker's twin sons, Preston and Donald, search for their father in the moorlands, assisted by an odd and strikingly-familiar detective.
Where did you get the idea for this story?
My grandparents' house sits on top of a hill; whenever I went over there to play in the backyard, I got a big old view of the cemetery right below. I couldn't reach the cemetery from the backyard - unless I wanted to get scratched up by an unstable fence - but I used to poke my nose through the chain-links and imagine what kinds of body parts must surely be hidden in the grass or how many vampires slept inside the lion-guarded mausoleum.
I've always been a fan of creepy things; Halloween is my favorite holiday. I thought it would be fun to write about a town that's dependent on tourists, a place where people come to get scared, stomp through tacky haunted houses, and say hello to the local handsome undertaker. Pierre Frohock, and his twin sons, Preston and Donald, followed quickly after that. I had to tell their story.
If your story was optioned for film, what actors would play the main characters and why?
Wow, I hadn't really thought about that.
*walks off to think about it*
I'm not sure who would play the twins, but the adults are easier to picture as actors / actresses. I think Maggie Gyllenhaal would made a great Hildegarde, the mysterious detective. When I think of tragic and romantic Pierre, Blake Ritson comes to mind. And Christopher Lee would make a charming, if not eerie, Mr. Biddix.
Who are your favorite writers? Why?
Mervyn Peake and Francesca Lia Block. Peake creates these fantastic, expansive worlds filled with oddball characters that grow on you - his words are like paintbrush on the page, and I love the subtle humor he works into his stories. I grew up reading Block; what I love most about her writing is that she's able to bring magic into her stories through her use of language and imagery.
What else about this story will enthrall readers?
The mystery behind Hildegarde, hopefully. There's something interesting about a detective who may be in more need of help than her clients.
What are you working on now?
Since I'm in my last year of graduate school, I'm putting the finishing touches on my thesis - a novel - as well as sending another finished manuscript out into the world to be considered. And there's always another strange short story to write, just waiting in the wings.
Authors on the Blog Hop, Up Ahead
Check out some of the blogs and Blog Hop posts from other writers featured in the new anthology:
January 15th -
Teresa Milbrodt
January 20th -
Dawn Knox
,
BE Seidl
,
Mike Chin