"My Writing Process" Blog Tour Post
My participation on the My Writing Process Blog Tour is due to John Henry Fleming's persuasive powers. I can't say no to my professor, not matter how long I've been out of school (and it hasn't been that long, come to think of it).
I've written about John on my blog a few times now; his writing is delightfully bizarre, showcased through his newest book, Songs for the Deaf. John's other (but no less impressively bizarre) books include The Legend of the Barefoot Mailman, a novel just re-issued in a 20th Anniversary Edition ebook; Fearsome Creatures of Florida, a literary bestiary; and The Book I Will Write, a novel-in-emails originally published serially and now available as an ebook. He teaches in the MFA program at the University of South Florida, and he's the founder and advisory editor of Saw Palm: Florida Literature and Art. His website is www.johnhenryfleming.com.
1) What are you working on?
The moon and stars revolve around my debut novel at the moment, LOVE FORTUNES AND OTHER DISASTERS. After juggling multiple projects for so long, it's strange to say that Fallon Dupree and her world of charms and fortunes is what's on my mind. I'm working through my first round of revisions.
Before starting a new project, I'd love to write some more flash fiction and short stories. I feel like it's been a while and I have some new ideas lurking.
2) How does your work differ from others of its genre?
HMM. Not sure how to answer this one. A lot of my writing falls into the vein of magical realism. I think magical realism is still growing in the YA genre, but a lot of those books I've read tend to have dark, sometimes very sad tales to tell. I prefer to write stories that are a little brighter–maybe that's years of Disney's influence on me, but there you go.
3) Why do you write what you do?
I can't help it. I grew up exposed to storytelling that embraced the strange, if not for fantasy's sake, then humor. I'm talking about cartoons, video games, children's books, fairy tales and mythology. In my own writing, I strive to create stories of oddball characters and circumstances. If I had any writerly motto, it would have to be straight from Edgar Allan Poe: "There is no exquisite beauty without some strangeness in the proportion."
4) How does your writing process work?
In the beginning, I'm a scavenger. I keep my eyes open for ideas and start gathering bits and pieces that shine, so to speak. When they come together, that's when the work begins.
While I use notebooks to write outlines, character bios, and other notes, I do the writing itself on a computer. I'm actually a terrible speller, so seeing the errors while I'm writing is a huge distraction for me–not a problem if I have good old Spell Check on hand. This is probably kinda weird, but when I'm writing on my computer, I love having the Word file zoomed out so that I can see two pages at a time. It's like I'm hovering over the page in a helicopter, rather than in the trenches. After stealing writing time both in grad school and at my job (yay, lunch breaks!) I'm so used to people walking behind my desk and getting a clear view of my computer screen. So the privacy of writing with such tiny print is an added benefit to that habit!
I usually write my first drafts fairly quickly, but that depends on outside forces, like life (work, laundry, room-cleaning, socializing. What are those things?). The amount of drafts I go through while revising depends upon the project - I've found that each new book demands a different process.
Thank you for inviting me to join the tour, John. This is the part where I'm supposed to introduce you to three awesome writers making their posts next week.
But I kind of failed at that.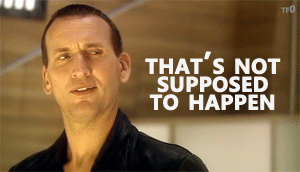 The blame is in my corner. I don't have many authorly friends. YET. I also worked mandatory overtime for the first time this week. My brain has melted into an unidentifiable shape.
But if you're interested in reading more about the writing process, do check out John and Jim's posts. Startlingly enough, I seem to have beaten Ira.